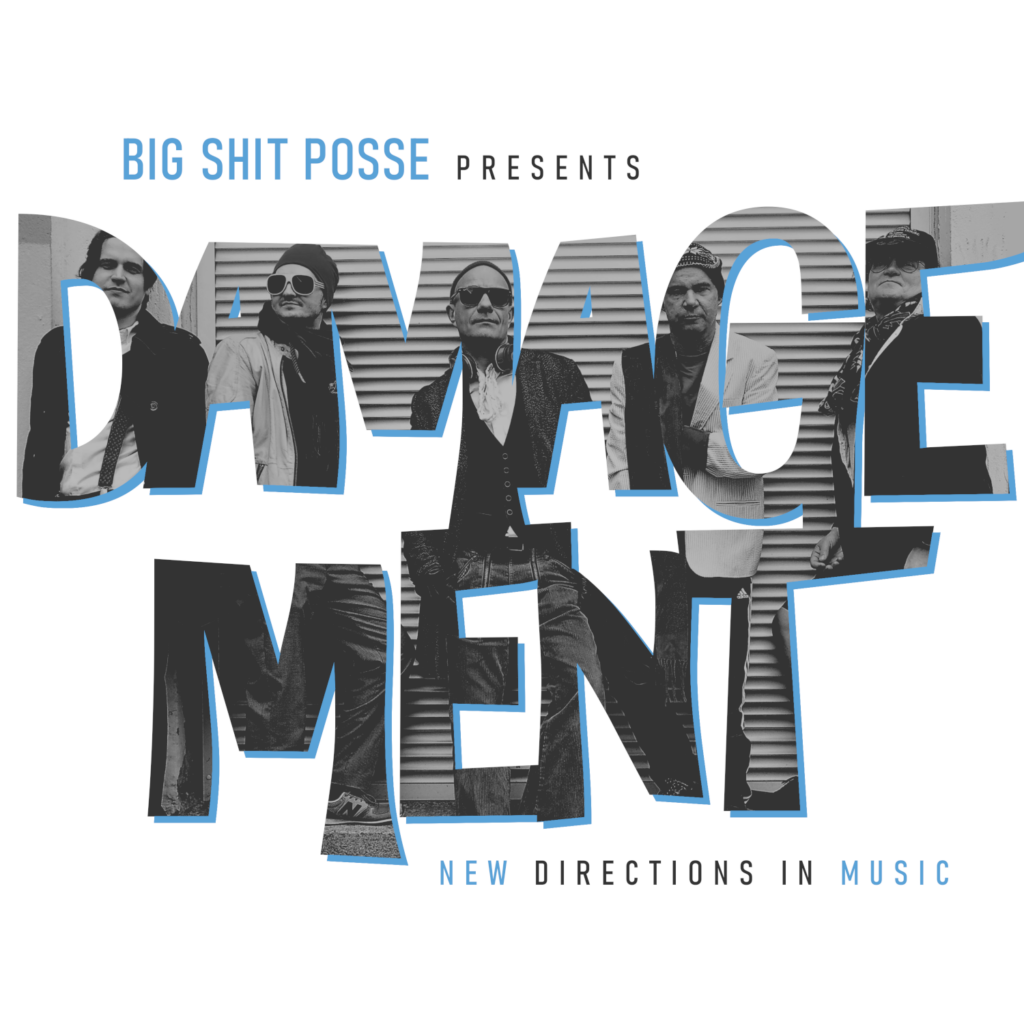 Album by Big Shit Posse / Released February 19, 2022
After the release of Big Shit Posse's first two albums in early-2021, the band started to work on entirely new and some reworked compositions by Aldtie Mann throughout the year, with the first recordings being made in March, before a period of further refining and work on the material. The band performed live on August 27 for the first time since October 2020, and premiered Mann's new compositions and some revised versions of songs from the previous albums. During the day of the next live show on September 23, the band recorded a full session prior to the concert, which itself has been entirely recorded afterwards as well. The resulting bulk of material was then carefully curated and overworked into Big Shit Posse's sonically most diverse album, with an entirely different depth than the two previous efforts. Building and shifting different layers of sound, the band finds its home in different dimensions: full throttle high energy Jazzrock, and a mixture of several other textures, ranging from experimental, harmonically tranquil, and somewhat spherical, mystic sounds. The transitions are seamless, the music unfolds in all its splendor, and then suddenly rolls itself back inside the space of silence.
'Damagement' is Big Shit Posse's third and most ambitious album to date, featuring recordings of their concert show from September 23, 2021, as well as a recording session which took place before the live performance.
---
Tracklist
1. Intro / Cosmetic Strategies / Interlude
08:39 | composed by Aldtie Mann
2. Button Of Simplicity / Interlude
07:37 | composed by Aldtie Mann
3. Religions / Interlude
10:30 | composed by Aldtie Mann
4. Drama Revisited / Interlude
13:31 | composed by Aldtie Mann
5. Damagement
08:40 | composed by Aldtie Mann
6. Collisions / Interlude
06:48 | composed by Aldtie Mann
7. Infections / Outro
04:23 | composed by Aldtie Mann
Reeds performed by Paul Engelmann
E-Piano performed by Peer Neumann
Guitar performed by Gerry Franke
Bass performed by Ritchie Müller
Drums performed by Aldtie Mann
Recorded and produced by Aldtie Mann
Edited and executively produced by ALH Music for Purple Eternity Records
℗ 2022 Purple Eternity Records. © 2022 Big Shit Posse. All rights reserved.