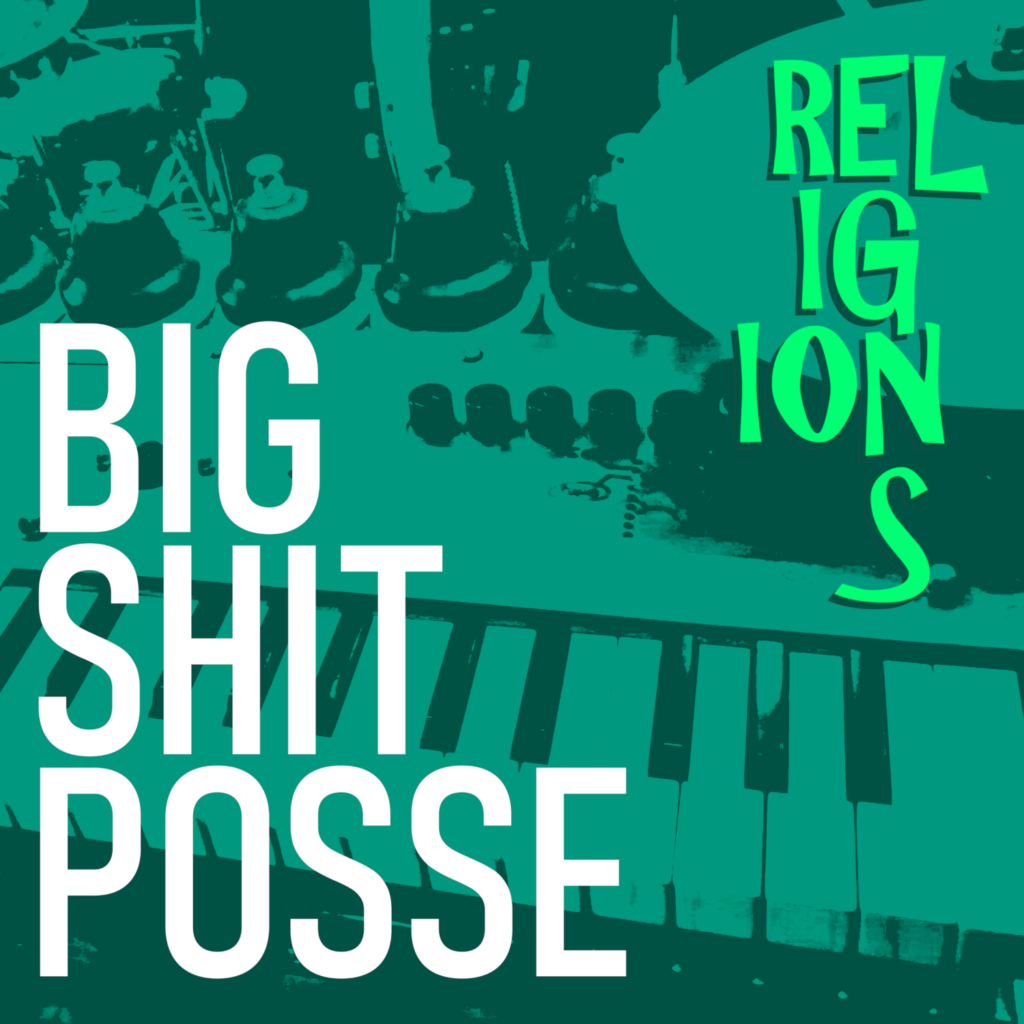 Single by Big Shit Posse / Released March 13, 2021
Before the live show from October 29, 2020 was recorded and eventually made up the material for their debut album The Big Sun Authority, Big Shit Posse was going through several rehearsals to refine their sound and work on the most recent compositions provided by Aldtie Mann. One of these rehearsals was the band's session from October 20, 2020, where the newest rendition of "Religions" was rehearsed and improvised on. The goal was to play through the track while constructing and deconstrucing improvisations, for one entire hour, with the performance being directly recorded to tape. The outcome is an epic journey through various dimensions of modern Jazz that sees the band invoking a spheric space with captivating energy and dynamic. This very performance is captured and presented here on the band's second album: imagining, building, exploring, unleashing, retreating. Five chapters. One closed circle.
'Religions' is the first single from Big Shit Posse's second album of the same name, presenting the album's title track in a special "Single Edit".
---
Tracklist
1. Religions (Live In Studio) [Single Edit]
05:44 | composed by Aldtie Mann
Reeds performed by Paul Engelmann
E-Piano performed by Peer Neumann
Guitar performed by Gerry Franke
Bass performed by Ritchie Müller
Drums performed by Aldtie Mann
Recorded and produced by Aldtie Mann
Edited and executively produced by ALH Music for Purple Eternity Records
℗&© 2021 Purple Eternity Records. All rights reserved.