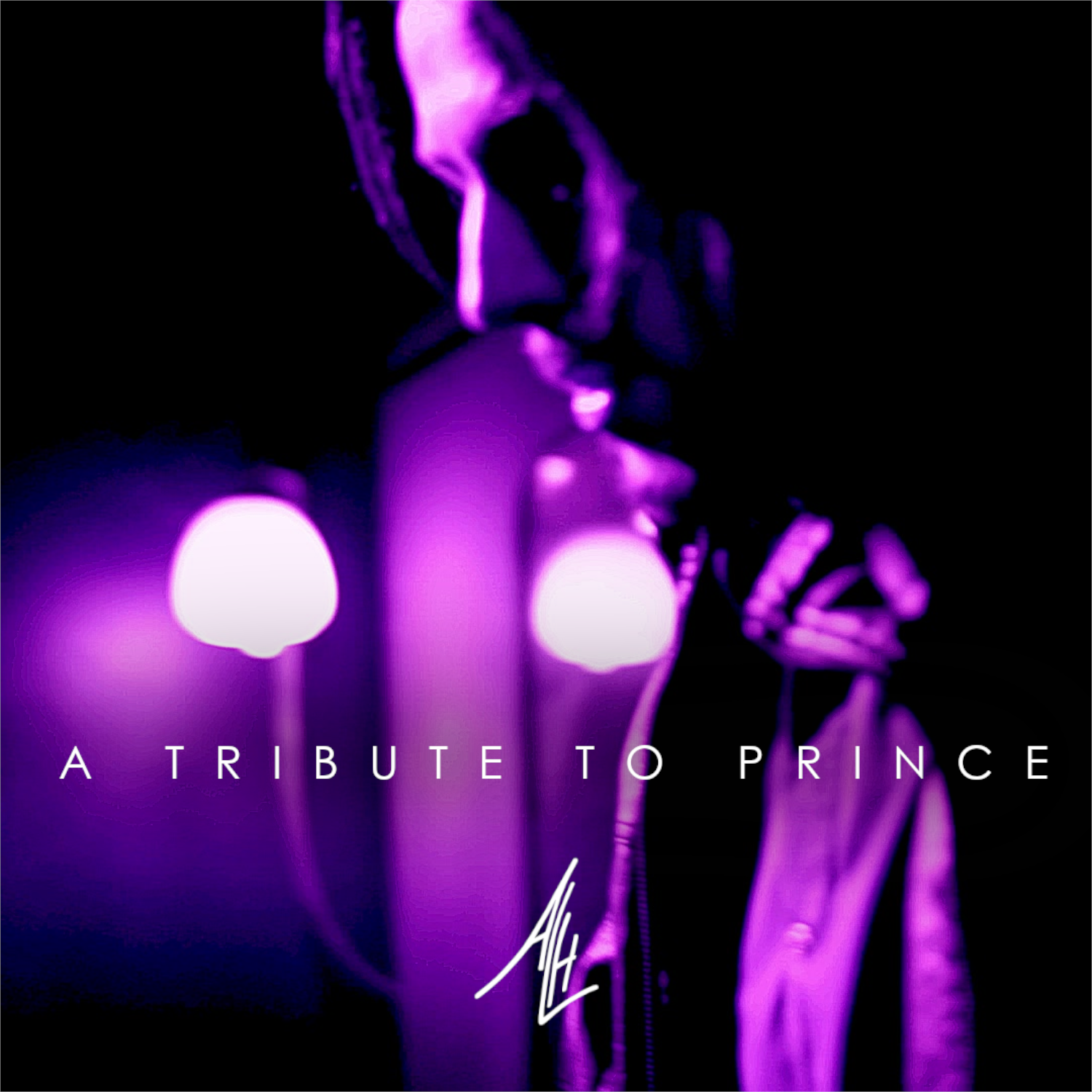 Sampler by ALH / Released October 1, 2019
On April 21, 2019, ALH gave his first concert in Berlin, Germany, and paid tribute to legendary musician and global icon Prince on the third anniversary of his tragic passing. In dedication to the artist, ALH performed two of his newest songs he wrote in memory of Prince: a short excerpt of his unfinished "Under The Cherry Moon", and his emotional ballad titled "Rainmaker". He also played a medley of several classics by His Purple Majesty, including "Sometimes It Snows In April", "I Would Die 4 U", and the rare and unreleased song "Deliverance", which was almost released in 2017 as part of an EP of the same name, and which might have been performed live on stage for the very first time by ALH.
"A Tribute To Prince" was the second half of ALH's concert show titled Aaron Levin Harder – LIVE, performed in an all-acoustic set. All 3 tracks, which have been already released seperately on our YouTube channel, have now been mixed together into one single track exclusively for streaming on Soundcloud, especially for the occasion of our channel-launch on that platform.
---
Tracklist
The following songs are mixed into one single track in a continues sequence:
1. Deliverance
written and composed by Prince
2. Sometimes It Snows In April
written and composed by Prince
3. I Would Die 4 U
written and composed by Prince
Guitar and vocals performed by ALH
Audio recording directed by ALH
Produced by ALH Music for Purple Eternity Records
℗&© 2019 Purple Eternity Records. All rights reserved.